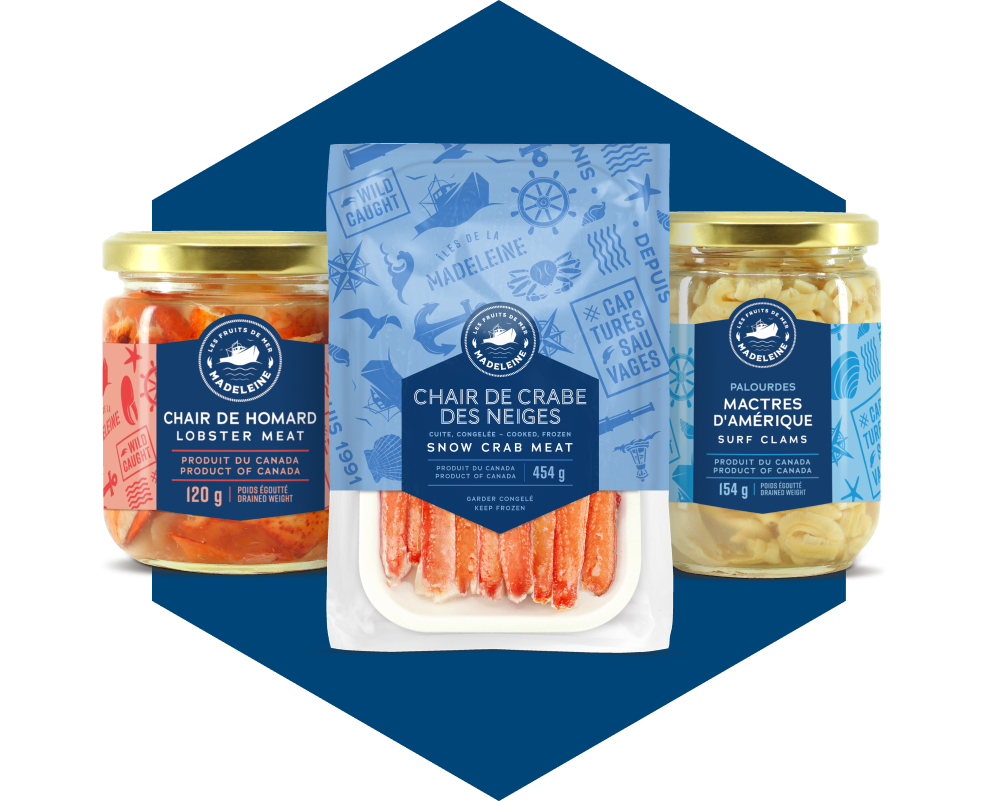 For all tastes
Fruits de Mer Madeleine offers a wide assortment of products all tastier than each other. They are available on local, national and international markets.
Wild caught
Fished in the pure waters of the Gulf of St Lawrence, our products are exclusively wild caught. Fruits de Mer Madeleine only supplies from fishermen concerned about the quality of their catches, but also the environment in which they work.
Did you know
The proximity between the landing ports and our federal plant allows us to process seafood in the shortest period of time. Thus, we can guarantee the best quality and freshness.
Learn more
Whether it is to learn more about our company, our products or our processing methods, we will be happy to discuss with you.