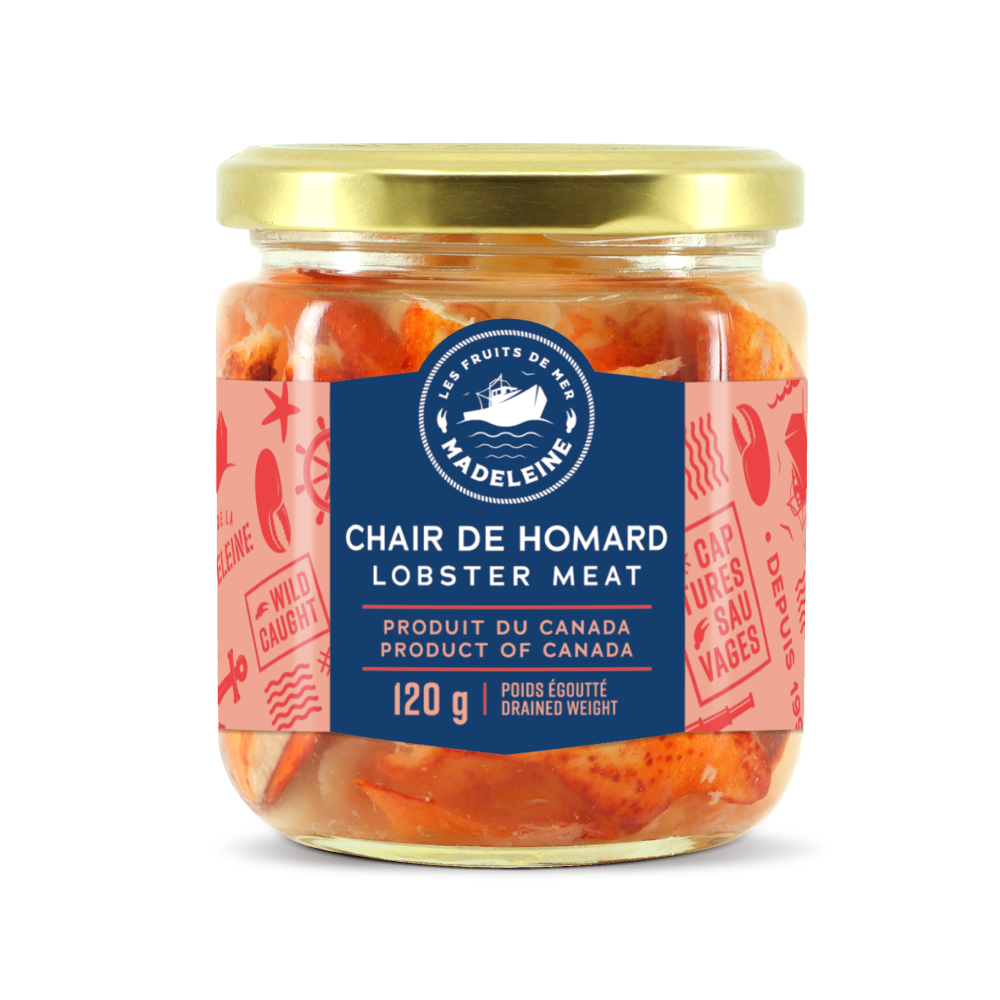 Fruits de Mer Madeleine lobster is harvested on rocky bottoms surrounding Magdalen Islands by local fishermen. The fishery is certified by the Marine Stewardship Council (MSC), which highlights the sustainable fishing methods. Here's an exceptional product that will allow you to taste Magdalen Islands lobster's unique quality and flavor all year long.
Species

Fishing season

Fishing zone

Near the coasts of Magdalen Islands (LFA22)

Format

120 g jars or 12 jars boxes

Availability

Preservation

Until 3 years after production date, in good storage conditions. Refrigerate after opening.
Where to find our products
All our products are available at our local fish market in House Harbour. For wholesale, in Canada or internationally, contact directly our head office.